News & Information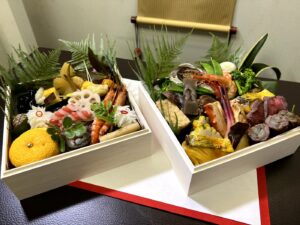 December 12, 2022
Hanabishi's Special Osechi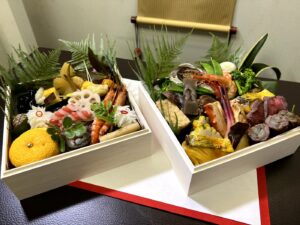 We have started selling "Hanabishi's Special Osechi" again this year.
Just like our restaurant dishes, we do not use any ready-made dishes, but our chefs prepare each and every Osechi dish from ingredients that we have purchased.
From "for a small number of people" to "for a family". You can also choose from a variety of options, such as lobster, etc.
Since everything is handmade, we cannot make a large number of items, so please forgive us if we run out.
Please contact the store for details.
The picture of the sample is a photo of the actual Osechi we made last year (for the New Year 2022).